THE ALL NEW MORELIA NEO Ⅲ β
Whoops, We broke the sound barrier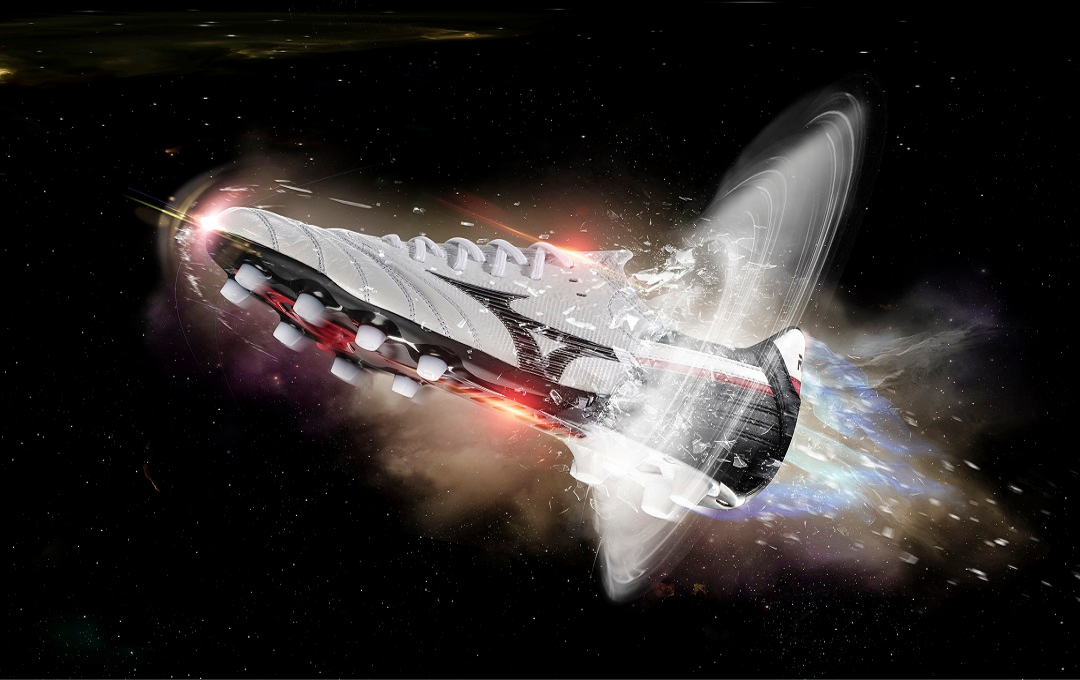 Today, Mizuno launches the all new MORELIA NEO III β JAPAN, once again revolutionizing it's iconic MORELIA NEO football boots.


Debuted in 2011, the MORELLIA NEO is based on the 1985 MORELIA model with a modern twist. Combining the most innovative materials of the last decade and handcrafted to perfection. Lightweight, Flexibility and Barefoot Sensation are the 3 main concepts of the MORELIA series while the MORELIA NEO Ⅲ β JAPAN is constructed to amplify the feeling of barefoot playing on the field.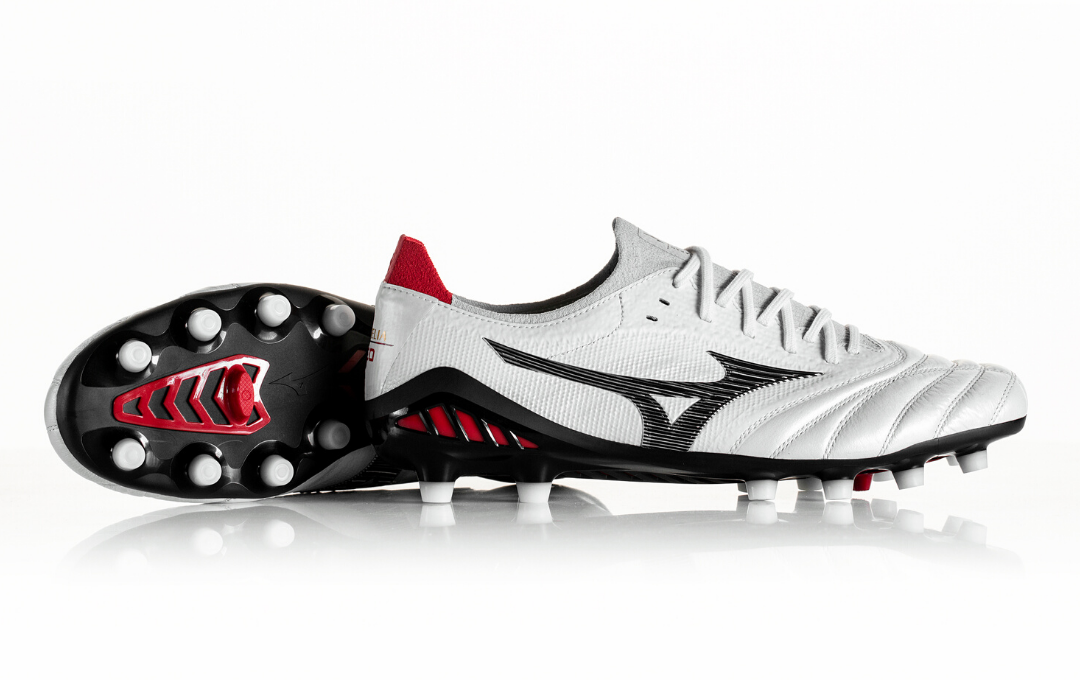 After countless hours of research and tests, the new boot boasts a fit unlike any other designed to give players an edge while controlling the ball. A knitted collar is added alongside the β mesh windows to further improve fit and lockdown. In addition, the dual-density outsole was also modified to meticulously to improve stability and resilience.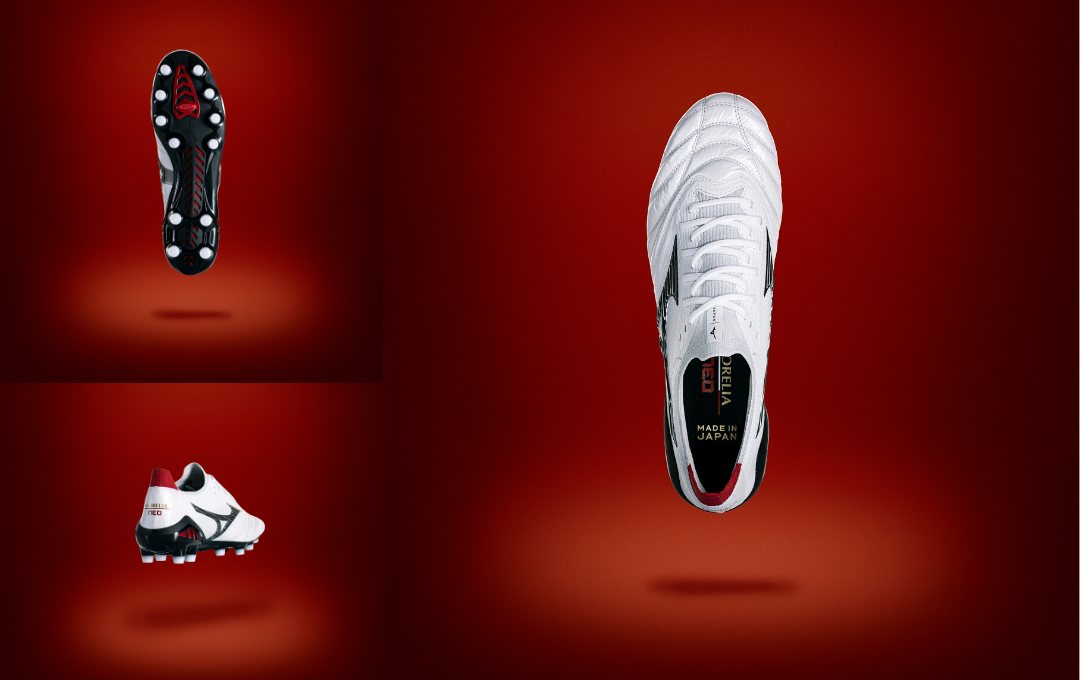 MORELIA DAY
Since its debut in 1985, MORELIA has been the signature model for Mizuno Football, supporting countless players with its long-standing "Lightweight, Flexibility and Barefoot Sensations" concept. The most advanced models of the MORELIA today only undergone slight material tweaks to keep up with advancement, which leads to its undisputed reputation of being good in 1985 and still good today.
The name MORELIA hails from the Mexican city of Morelia, embodying a message of support for the international tournament in1986.
On June 1, 1986, the then Brazil player Careca—wearing number 10—went on the pitch wearing MORELIA, marking the debut for Mizuno football boots in an international tournament. The model Careca was wearing was a prototype of MORELIA (MORELIA Zero). Mizuno has since declared June 1st "MORELIA DAY", the day the boots kicked off in the competitive arena.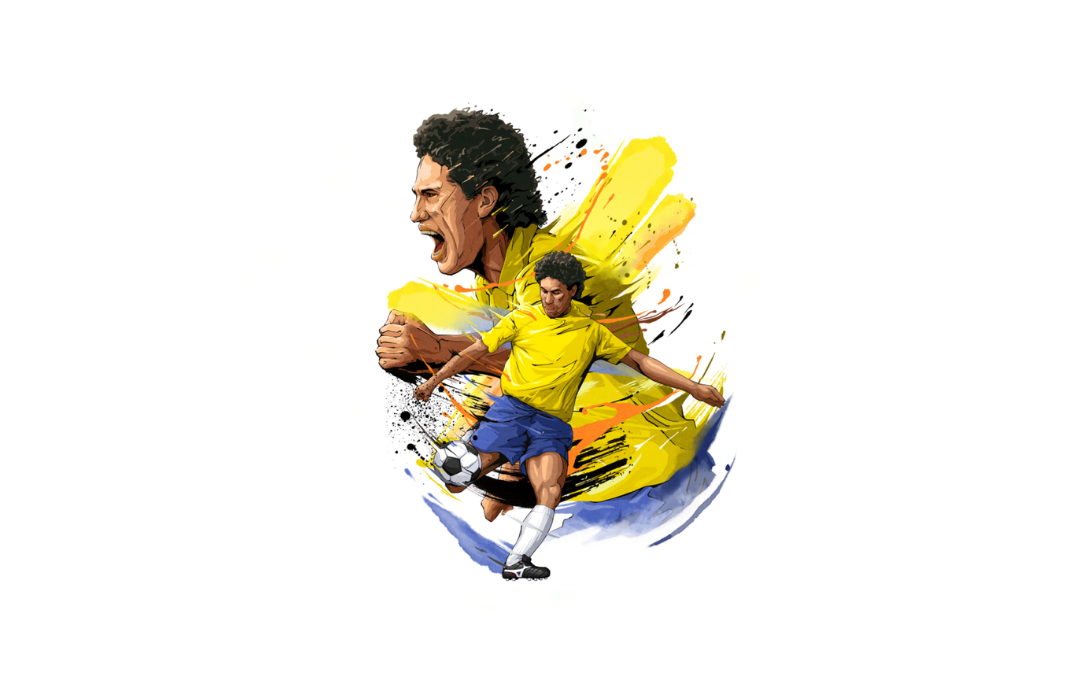 Today, we celebrate "MORELIA DAY". To commemorate the 35th anniversary of MORELIA, MORELIA ZERO JAPAN, the throwback model of the boots Careca wore at the tournament in 1986, will launch soon! Please stay tuned for further updates.