SPORTS STYLE - WAVE RIDER 1 Premium "Sea Shore"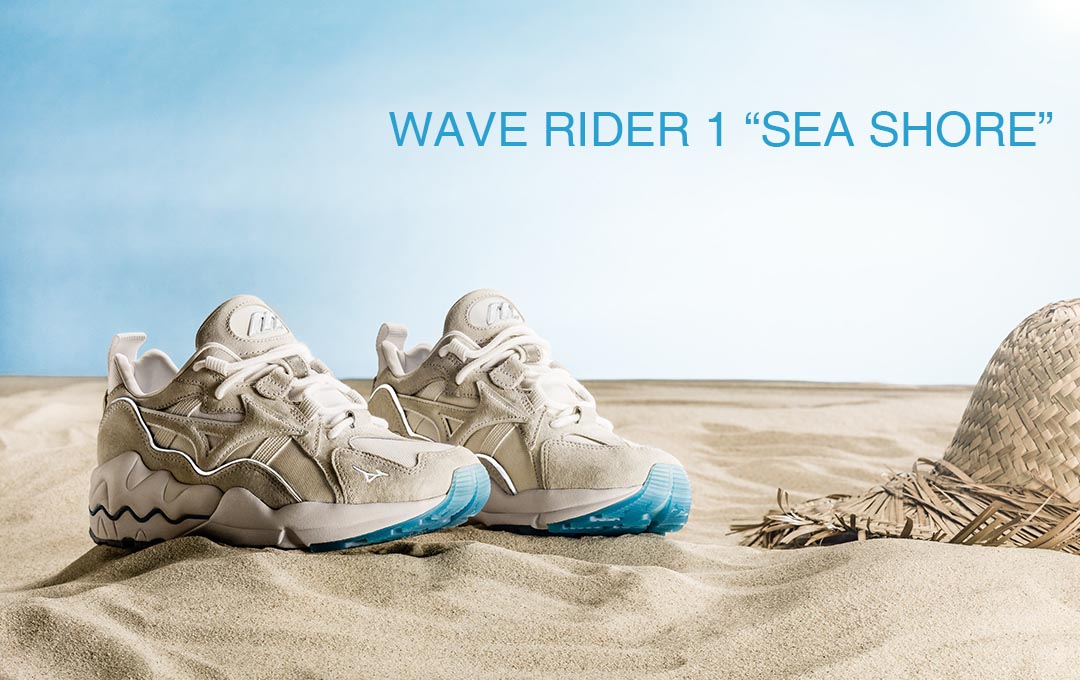 In 1997, Mizuno announced the Wave Rider 1 along with its proud and innovative technology, Mizuno Wave.
The Wave structure, born from the combination between two mutually exclusive features, stability and cushioning, is now currently built in performance shoes of various categories.

From its name reminiscent of the sea, this work combines color tone and it's upper's nubuck (surface leather) buffed with natural pigskin leather, resulting in fine mesh parts which express the shoreline's sandy beach. Its reinforcement part's combination between high-quality pig leather and canvas material also gives it a high-class finishing touch. Furthermore, it uses a clear light-blue rubber, expressing the sea.
Wave Rider 1 - Seashore will be released with two colors, black and white.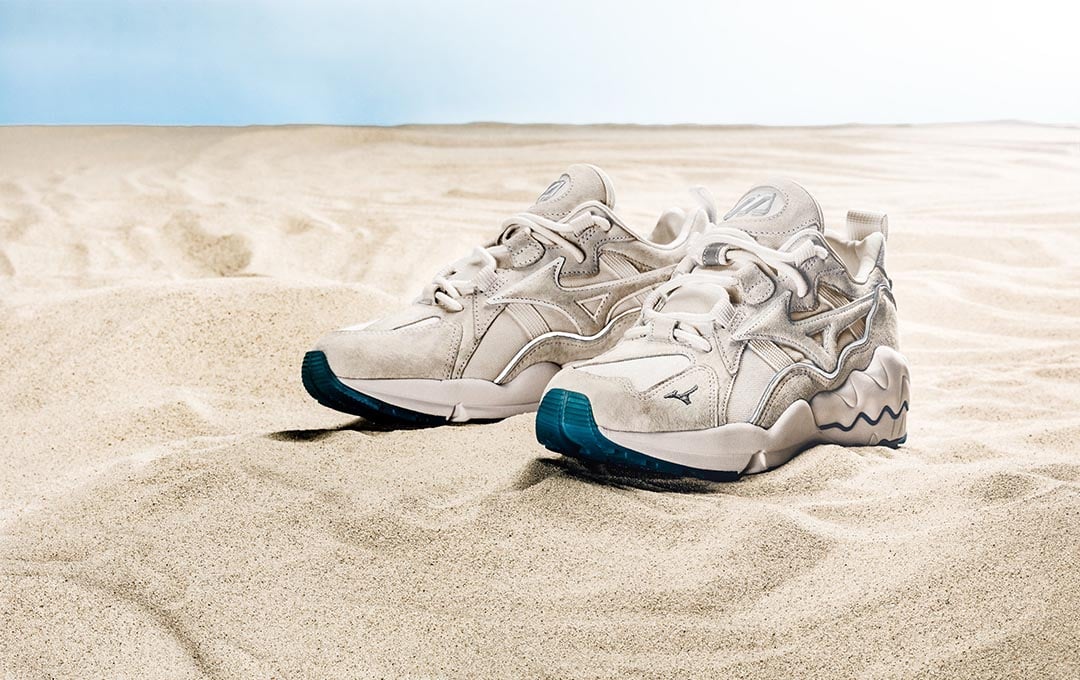 https://www.mizuno.com/sg/en-us/wave+rider+1+premium-D1GA1926.html