Additional Information
Performance in every step:
Anatomically engineered for your greatest performance yet, with cloudwave technology providing a cushioned and more responsive ride, allowing you to go faster and further.

FASTER, LIGHTER, MORE COMFORTABLE

1.Faster: Proper response from the built in cloudwave technology lets you speed up your run and go faster than ever before.
2.Lighter: Experience the smooth, floating sensation provided by the fantastic cushioning and massive energy return from the cloudwave and the U4ic/U4icX midsole.
3.More Comfortable: The new upper has been upgraded to match the exquisite comfort of the cloudwave equipped sole.

SOLE: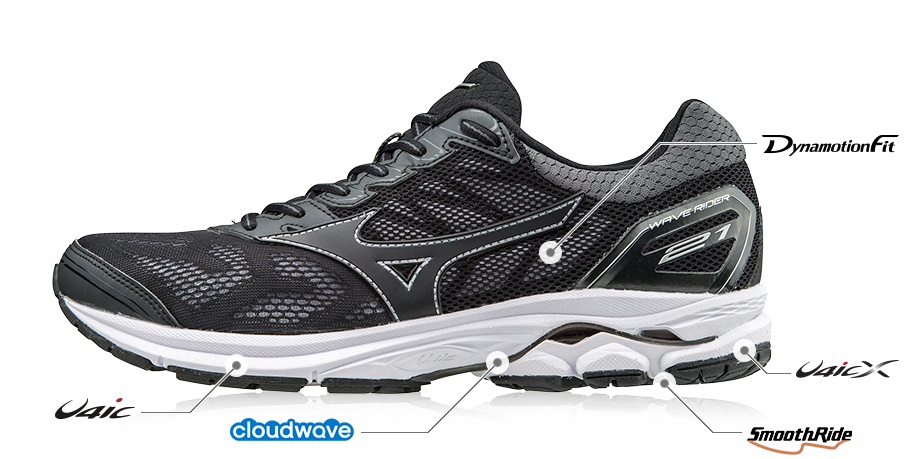 CLOUDWAVE provides a softer, smoother and more responsive ride than ever before. Designed with Mizuno's Parallel Wave-technology as its base, neutral runners can enjoy a smoother transition from landing to toe-off.
U4icX Heel U4icX heel wedge for added comfort upon landing.
U4ic Midsole The midsole is more responsive and durable thanks to U4ic.
Extra Comfort Underfootic The U4icX strobel lasting board provides more comfort and cushioning underfoot.

Upper:
Building on the improvements from the previous model, the upper of Wave Rider 21 has been refined to deliver an even better and more comfortable fit through new features such as the engineered mesh, softer collar and premium sockliner.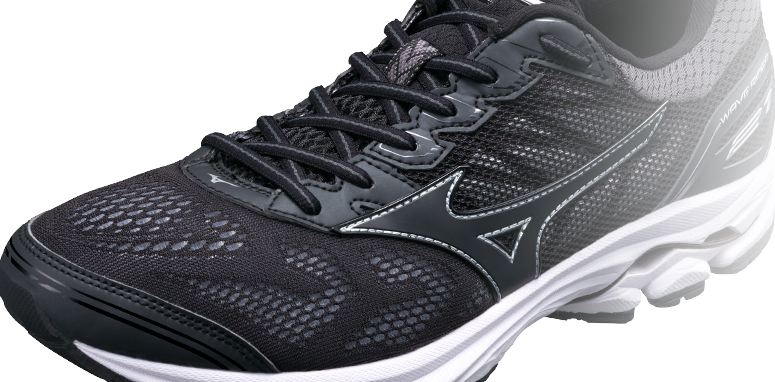 The mesh has been designed for increased breathability and flexibility, while still providing improved strength and durability.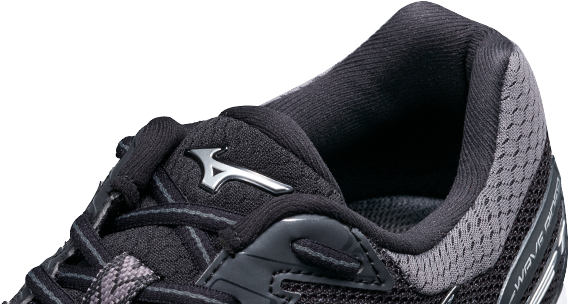 Softer material for the outside part of the collar helps to lock down the heel comfortably, preventing any irritation around the ankles.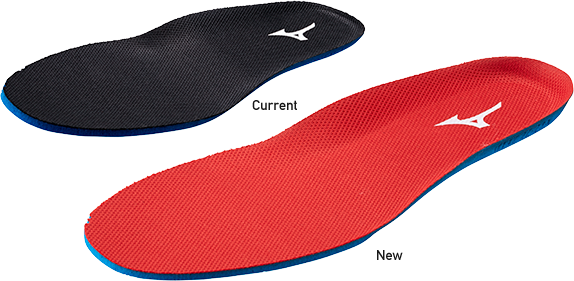 The high-grade removable sockliner provides additional cushioning and has been anatomically engineered for improved

Mizuno Wave
Unique technology that provides both cushioning and stability and can be engineered for all types of runners.

DynamotionFit
Using the latest motion capture and biomechanics technology, Mizuno's blueprint was designed to engineer shoes that work with the foot's gait cycle.

SmoothRide
An engineered approach to minimise the rapid acceleration and decelaration of the foot during transition, creating the smoothest ride possible.

U4ic
A unique midsole compound providing high comfort and performance, while being extremely lightweight.

U4icx
An evolutionary lightweight midsole that delivers stress-free cushioned rides with high rebounds. It gives an energised, euphoric and super comfortable run.

Mizuno Parallel Wave
Parallel Wave ช่วยมอบการกันกระแทกระดับสมบูรณ์แบบและการกระจายแรงที่ช่วยให้เท้าเคลื่อนไหวตามธรรมชาติ
เหมาะสำหรับลักษณะเท้าทุกชนิดที่ไม่ต้องใช้การรองรับมากนัก
จะกระจายแรงกระแทกอย่างสมำเสมอผ่านพื้นชั้นกลางและช่วยให้เท้าทรงตัวอยู่ตรงกลางพื้นรองเท้าได้พอดี