Swimwear
FX / SONIC for swimming race + half suit for WOMEN
Details
https://www.mizuno.com/my/en-us/fx+%2F+sonic+for+swimming+race+%2B+half+suit+for+women-N2MG9230.html
Additional Information
■Inseam: 25.8cm (medium size)
■FINA (International Swimming Association) approved
■The FX-SONIC series of woven and knit hybrid lace swimwear with flat swim technology.
■The cutting process follows the flow of the water while swimming to reduce the resistance of the seam.
[Sonic Fit AC]
A knit material that converts water flow into speed.
Water repellency and embossing along the water flow reduces water resistance by 9% compared to conventional materials.
[Flat Swim Technology]
Reduces the resistance on the body by keeping a flat posture.
By supporting the muscles from the torso and hamstrings to the hips and keeping a flat posture with little water resistance, the resistance of water is greatly reduced.
[Sonic Light Ribtex]
In addition to a moderate hold, Mizuno's unique surface unevenness material reduces surface friction resistance.
[SONIC LINE DESIGN]
Fabric material Sonic Light Ribtex and Sonic Light TSII and knit material Sonic Fit AC are used.
Unique design in the distribution of fabric in the hamstring (back of the thigh) area, cutting pattern that follows the flow of the water while swimming, and seams to lift the lower body and support the upkick. This helps maintain a flat posture until the end of the race, when the lower body tends to sink.
Asian Fit

| | | | | |
| --- | --- | --- | --- | --- |
| Women's | S | M | L | XL |
| Bust (cm) | 78~82 | 81~85 | 84~88 | 87~91 |
| Hip (cm) | 86~90 | 89~93 | 92~96 | 95~99 |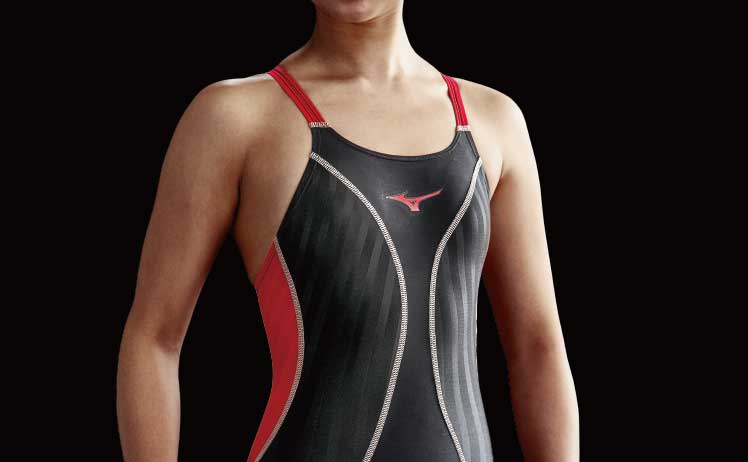 SONIC LIGHT TS II
Expanded fabric area for improved lightness.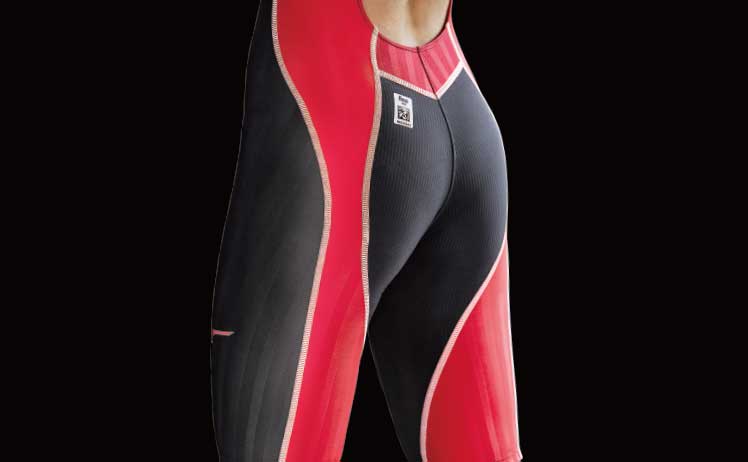 SONIC LIGHT RIBTEX/ SONIC LINE DESIGN
・Reduced water resistance when entering and turning.
・Unique design supports a flat posture.
Country of Origin:
Vietnam/Japan