Promotions
badminton rackets
GACHI RACKET GRIP TAPE (ENDURANCE TYPE)
Details
https://www.mizuno.com/my/en-us/gachi+racket+grip+tape+%28endurance+type%29-4571546285467.html
Additional Information
The racket sport grip tape is designed to be durable and provide a high level of grip.
It has a thickness of 0.7mm.
INFORMATION
・Size: Thickness 0.7×Width 25×Length 1200mm
・Material: Polyurethane, Polyester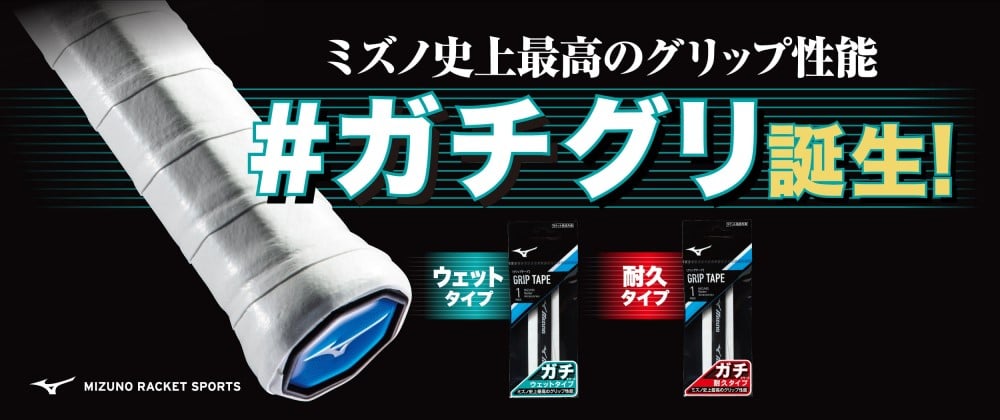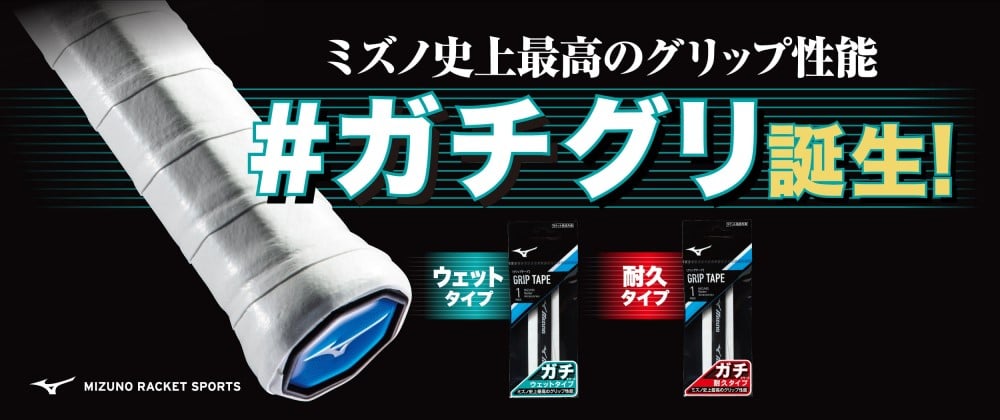 Mizuno introduces the "Gachi" series grip tape, offering the highest level of grip performance in its history!
Experience the ultimate grip with Mizuno's new "Gachi" series grip tape, designed to keep your hands clean and provide a non-slip grip even in sweaty conditions. Choose from two types: a 0.6mm thick basic wet type for enhanced grip, and a durable 0.7mm thick type for long-lasting performance. These grip tapes offer unrivaled grip quality, making them a must-have for any player.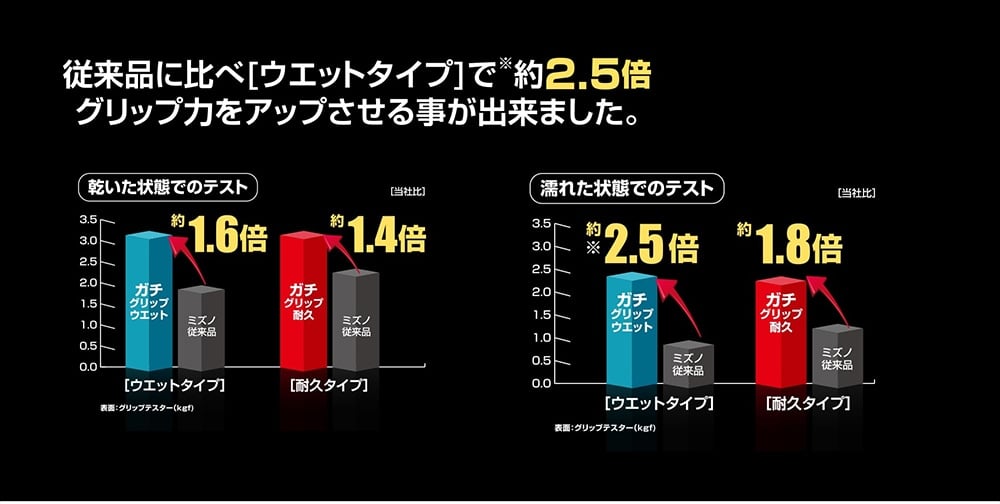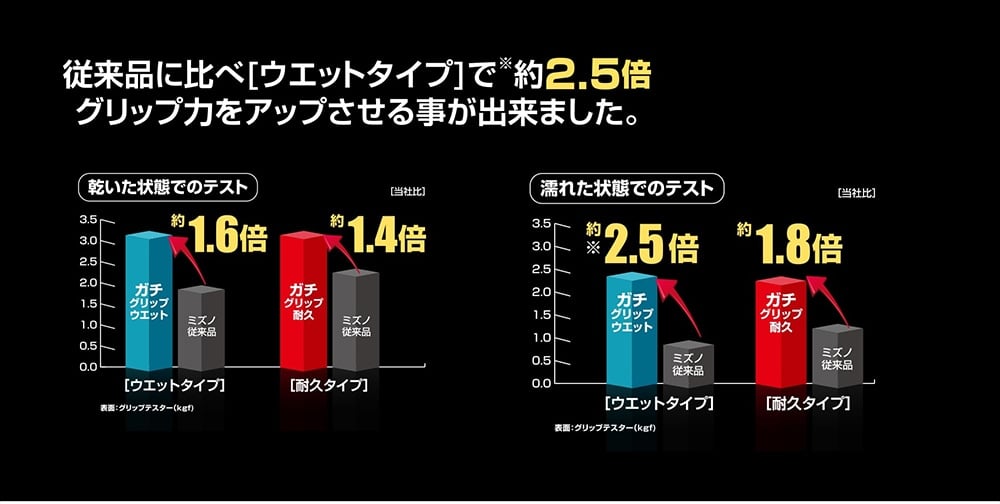 Mizuno #Gachiguri has been proven and highly praised for its non-slip performance and desirability among users. Good evaluation of "does not slip" and "I want to use"


The "Gachi" series is designed with a shape that is easy for users of all levels to wrap around their racket handles.
The "Gachi" series features a tapered shape and a width of 25 mm, aiming for improved wrinkle resistance during the initial winding. With a length of 1,200 mm, it is designed to prevent excessive length even when rolled thickly.

Color:
Black  Green  Orange  Pink 
Season:
Spring / Summer 23