Football
MORELIA NEO IV JAPAN
Details
https://www.mizuno.com/my/en-us/morelia+neo+iv+japan-P1GA2330.html
Additional Information
KEEP EVOLVING
Get the ultimate durable fit that's so comfortable and lightweight, it feels like you're barefoot. Has all the premium features you want including the external heel counter, high-quality K-Leather, and engineered fit last for a shoe that is truly worthy of the label' Made in Japan.
BENEFITS
• Made in Japan
• Ultra-light boots weighing about 195 grams
• K-Leather
• BareFoot KNIT NEO (updated with a knit pattern that aims for even more of a barefoot feel around the boot opening)
• BareFoot Leather NEO (enhances the sense of grip by inserting a frame while keeping the barefoot feel of the upper midfoot area)
• New laces eyelet structure (redesigned eyelet arrangement minimizes creasing when flexing and conforms better to the foot)
• Ultra-light outsole
• External counter outsole (nylon x TPU resin)
• Updated outsole with a stiffer shank for enhanced stability
• Suitable for all surfaces (soil, artificial grass, and natural grass)
• Suede is used for the insole surface material for better grip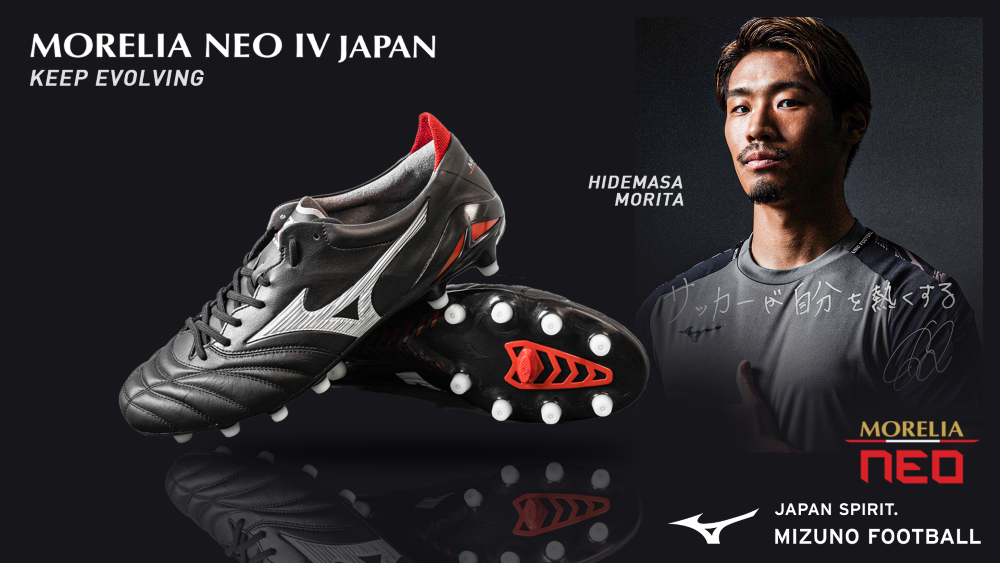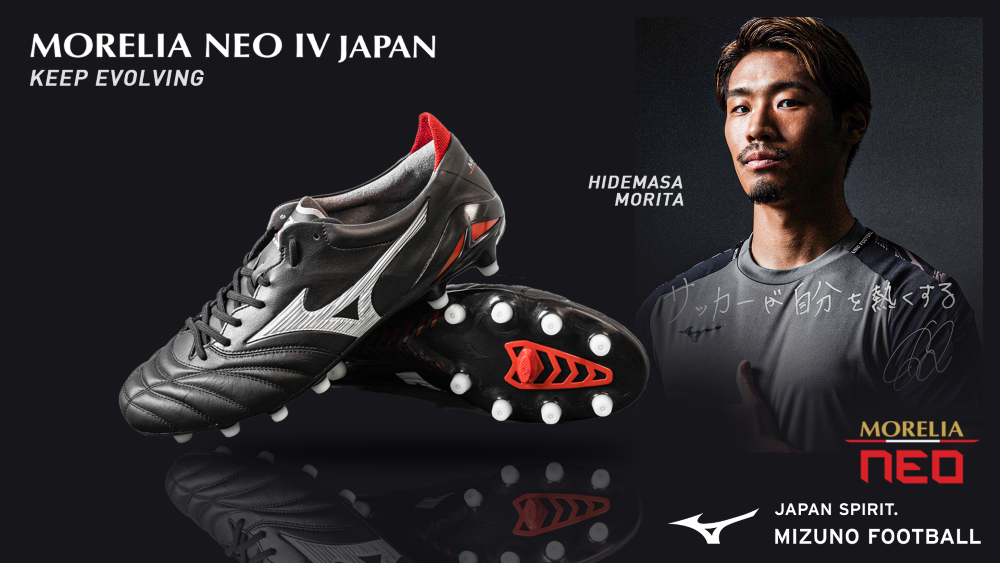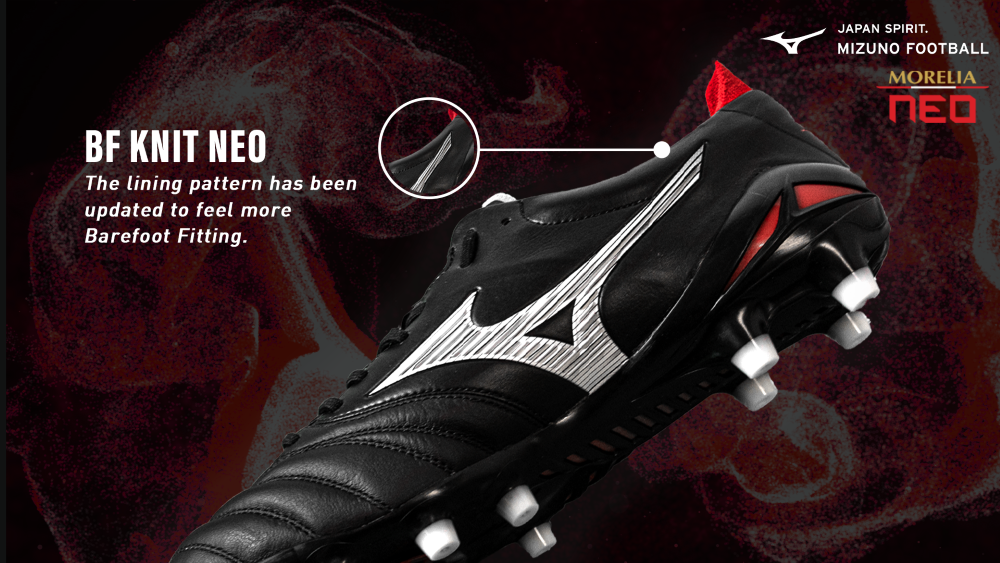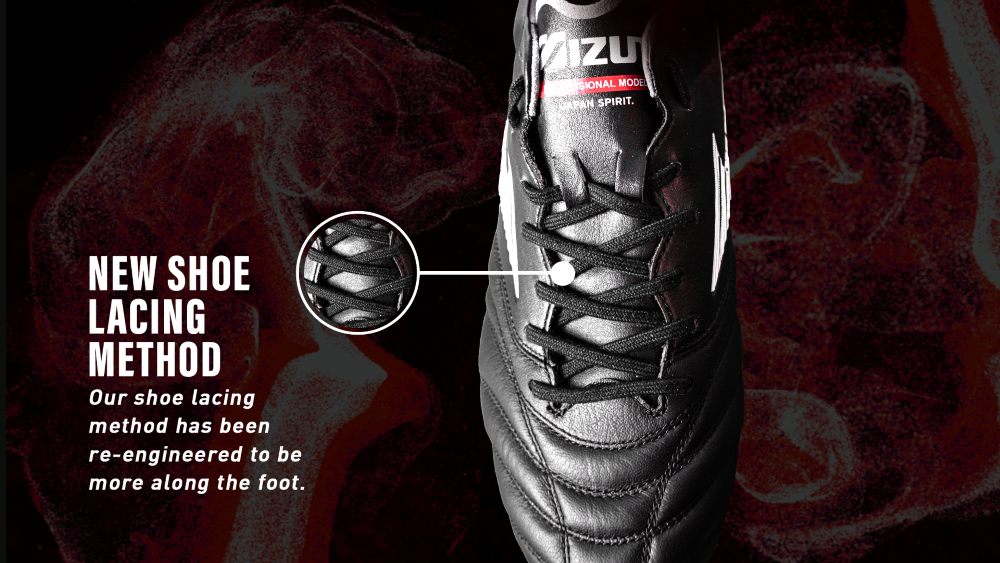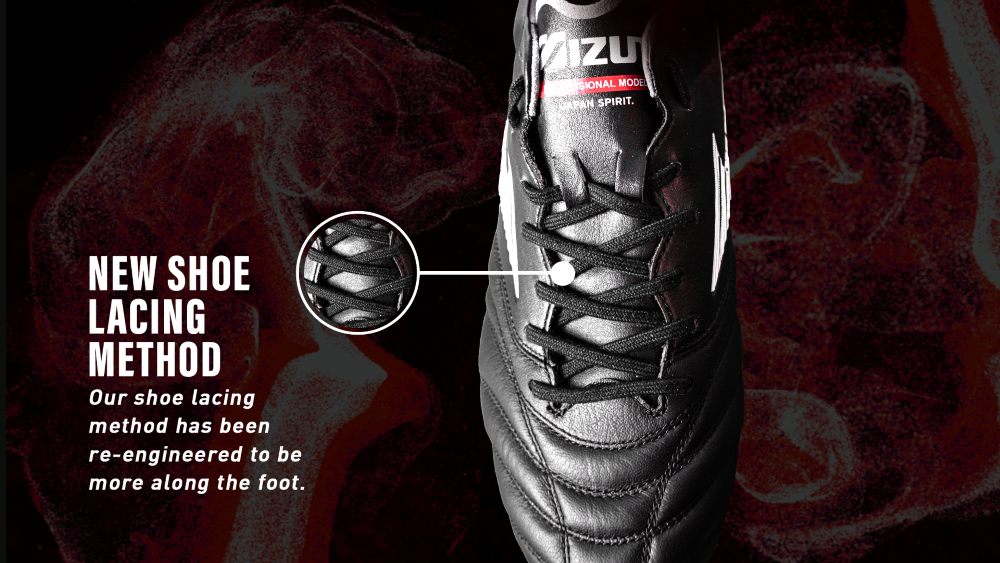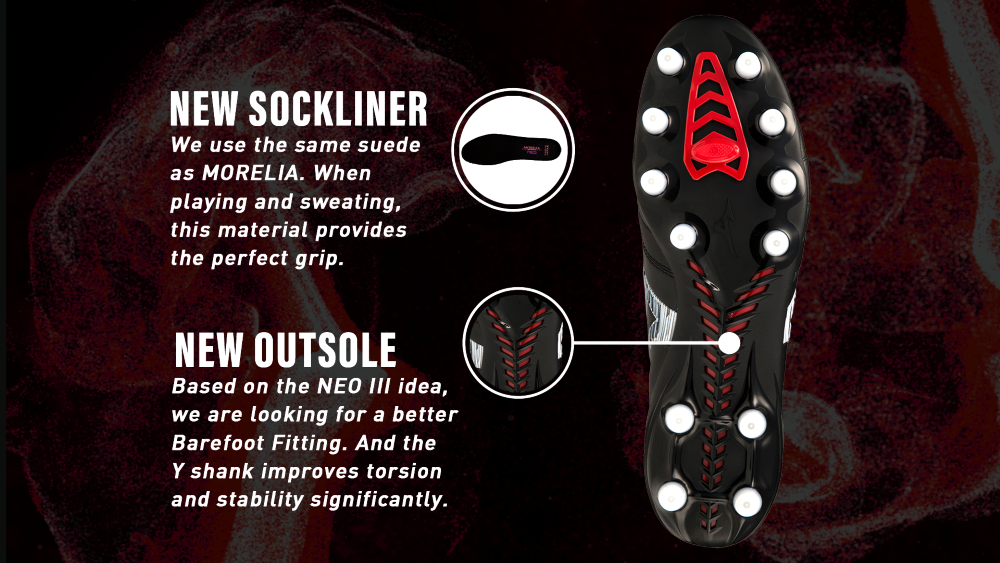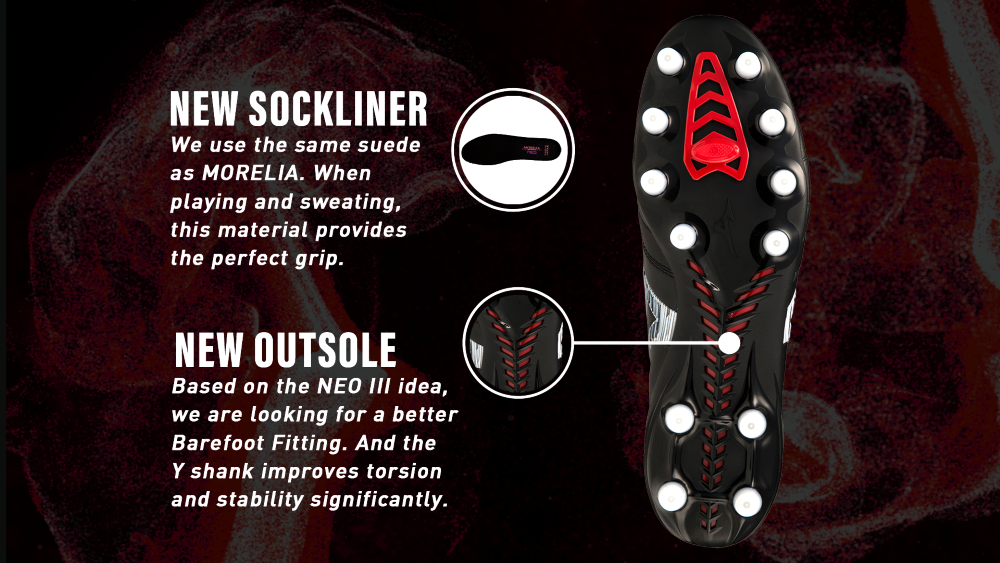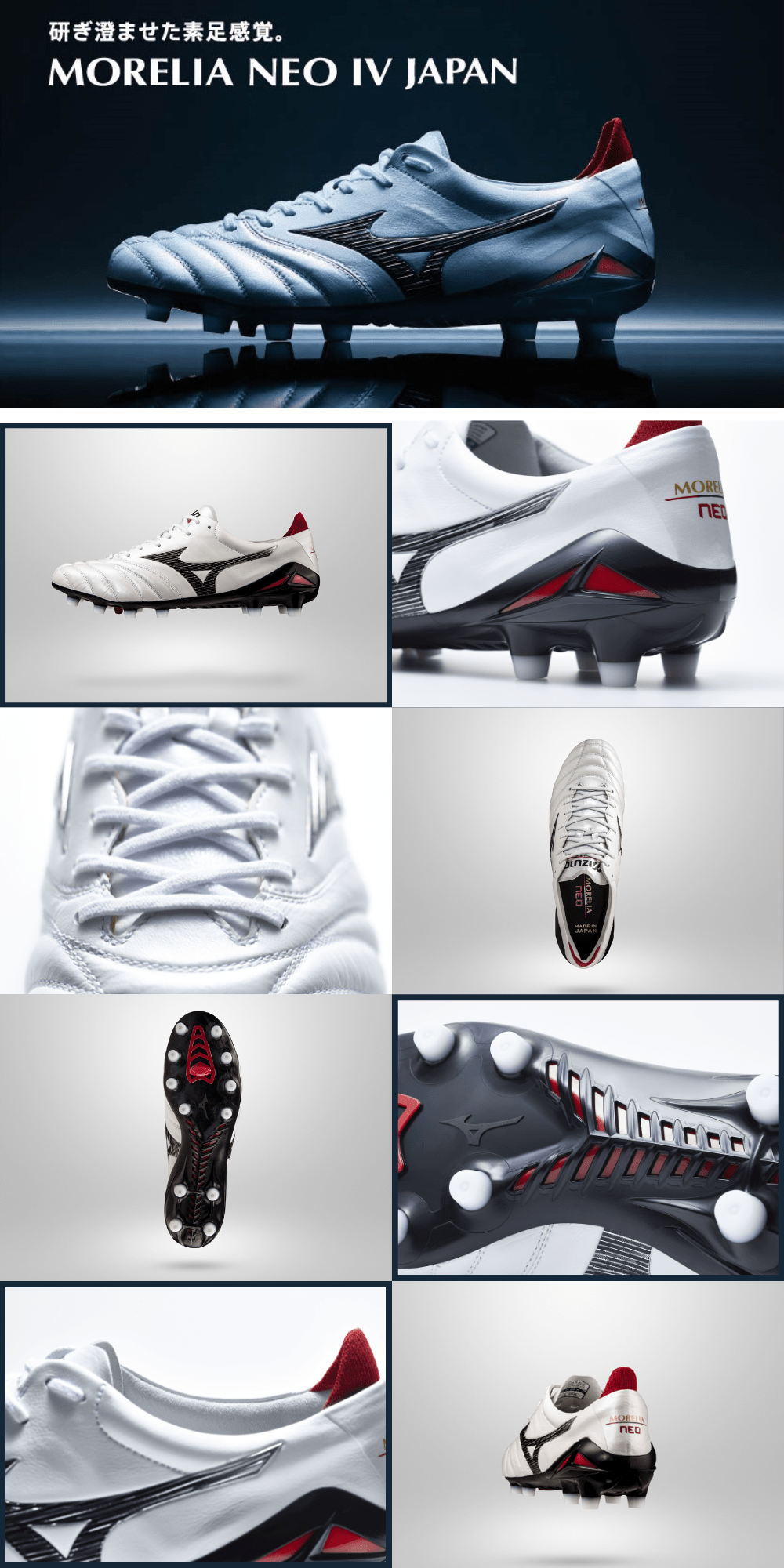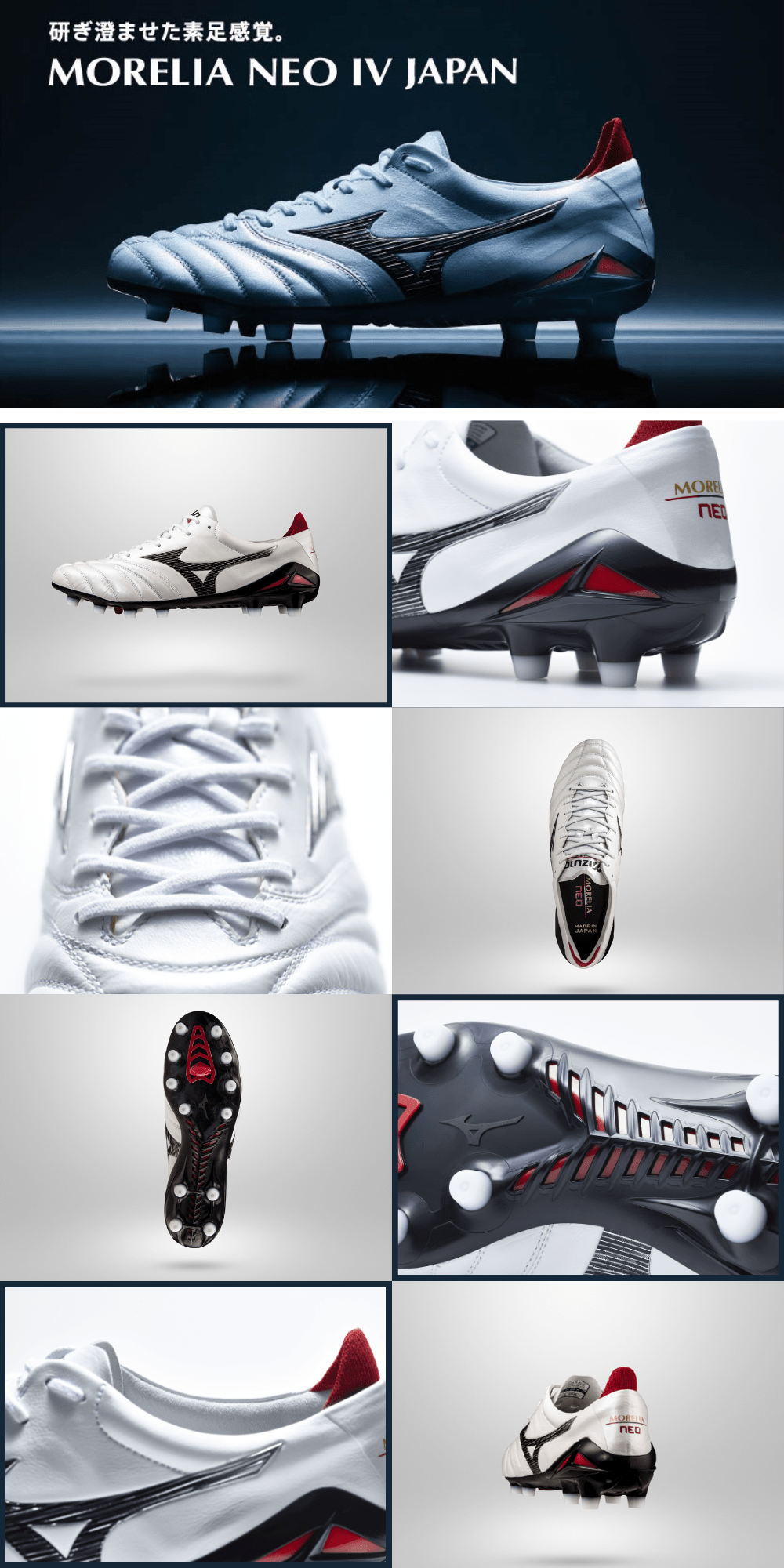 Kangaroo Leather
Highest kangaroo leather quality for premium comfort fit and natural ball touch.
Color:
Black / White / Chinese Red  Fiery Coral 2 / Bolt 2 / Fiery Coral 2  White / Black / Chinese Red