Running
WAVE NEO ULTRA WOMEN
Details
https://www.mizuno.com/my/en-us/wave+neo+ultra+women-4571546432151.html
rm 1,039
rm 520
(Discount Amount : MYR 519.50)
Additional Information
ULTIMATE BAREFOOT-FEEL SPEED
This eco-conscious shoe offers unprecedented comfort that makes running a joy. It is loaded with Mizuno's signature cushioning and energy return features, including MIZUNO ENERZY CORE which boasts the highest functions of the MIZUNO ENERZY series. With this shoe, Mizuno strives to care for the environment through materials with low environmental impact, a dyeing method that requires 40% less water, and reduction in CO2 emissions.
BENEFITS
• MIZUNO ENERZY CORE: Located inside the midsole of the heel and toe area, it boasts highest level of functionality in the MIZUNO ENERZY series offering excellent cushioning and energy return.
• MIZUNO ENERZY LITE: Provides excellent cushioning, energy return and lightness, found in the top midsole. and made from plant-based materials
• MIZUNO ENERZY: Great cushioning and energy return, added to the bottom midsole. Made from 'bloom', an algae biomass compound harvested through a water purification process.
• MIZUNO WAVE: With its wave like structured midsole, contains two layers of differing hardness, boasting better stability without sacrificing comfort.
• G3 Outsole: Provides a strong grip from a light weight, low environmental impact materials applied 45% of the shoe. Dyeing water is reduced by 100% in comparison to the usual methods by adopting a process that requires less water. Consecutively, CO2 emissions were also reduced by 13%.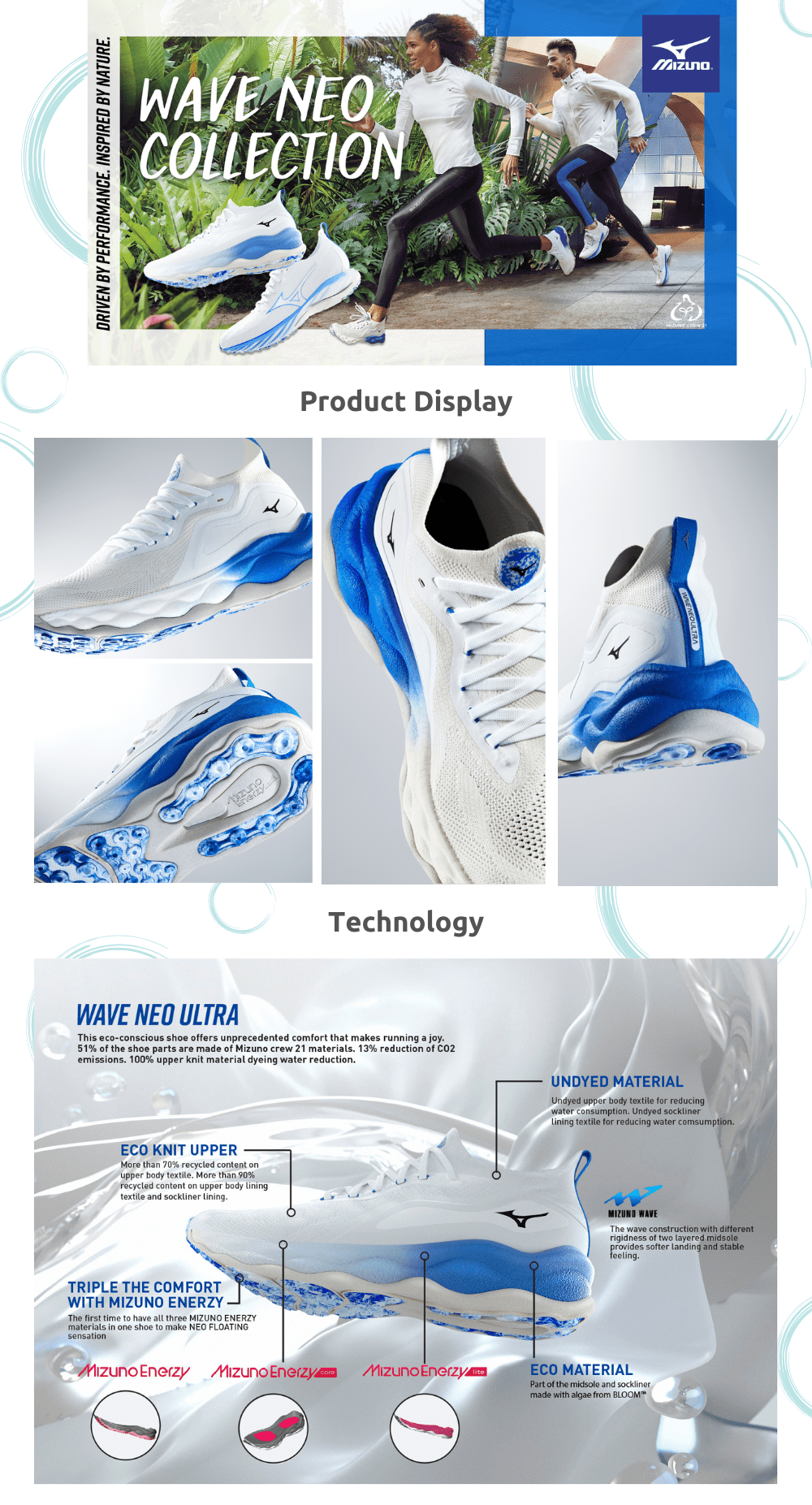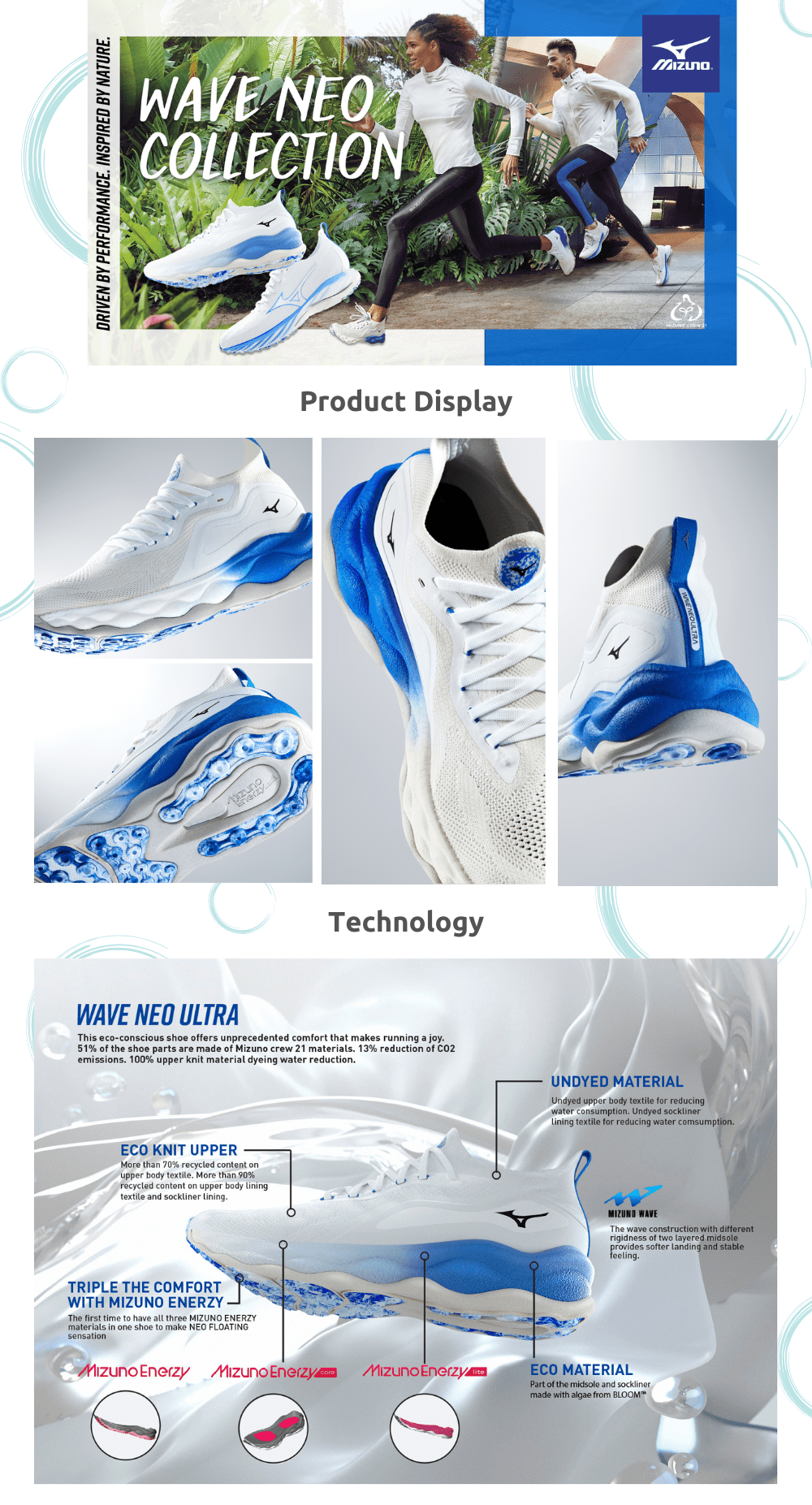 Mizuno Wave
Unique technology that provides both cushioning and stability and can be engineered for all types of runners.

G3
Developed especially for the runners in the racing category who are looking for a light weight and a high traction shoe. It enables the runners to accelerate as if they are wearing track and field cleats.

Mizuno ENERZY
Midsole material with excellent softness and resilience.
Color:
Undyed White / 8401 C / Peace Blue 
Season:
Autumn / Winter 22