Promotions
Running
WAVE DUEL PRO UNISEX
Details
https://www.mizuno.com/sg/en-us/wave+duel+pro+unisex-4571546957470.html
S$ 269.00
S$ 188.30
(Discount Amount : SGD 80.70)
Additional Information
PUT YOUR BEST FOOT FORWARD
A great option for runners who use forefoot running, and runners who run distances of 10 km to a half marathon. Its features boost forefoot running for great running efficiency. Adoption of MIZUNO ENERZY LITE provides excellent cushioning and energy return at a low weight. The MIZUNO WAVE PLATE designed for forefoot runners maintains the forefoot position.
Benefits:
• MIZUNO ENERZY LITE- Adoption of MIZUNO ENERZY LITE, which excels with its great cushioning, energy return, and light weight, for the entire midsole
• MIZUNO WAVE- Wave shape specially designed for forefoot running. The carbon composite Wave Plate maintains the forefoot position until the end of the race.
• G3 sole- Offers high grip and conveys the runner's power to the ground more efficiently.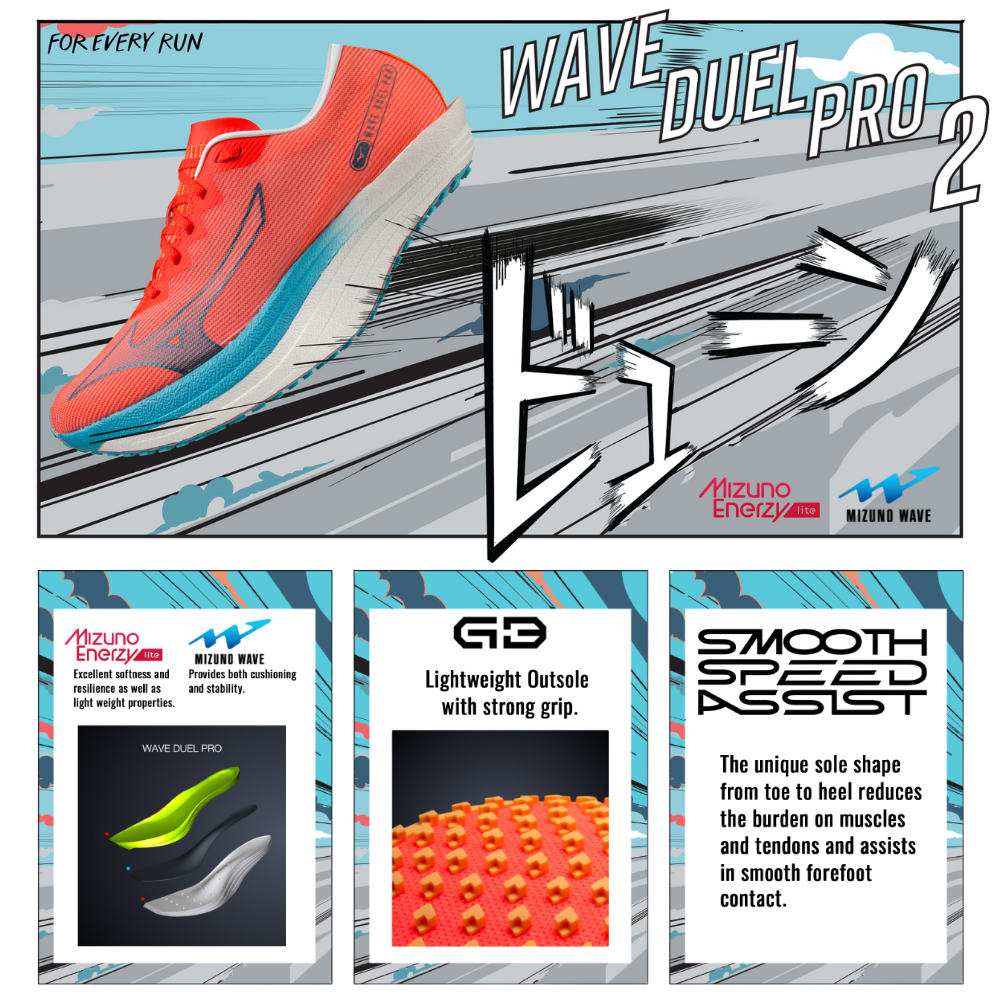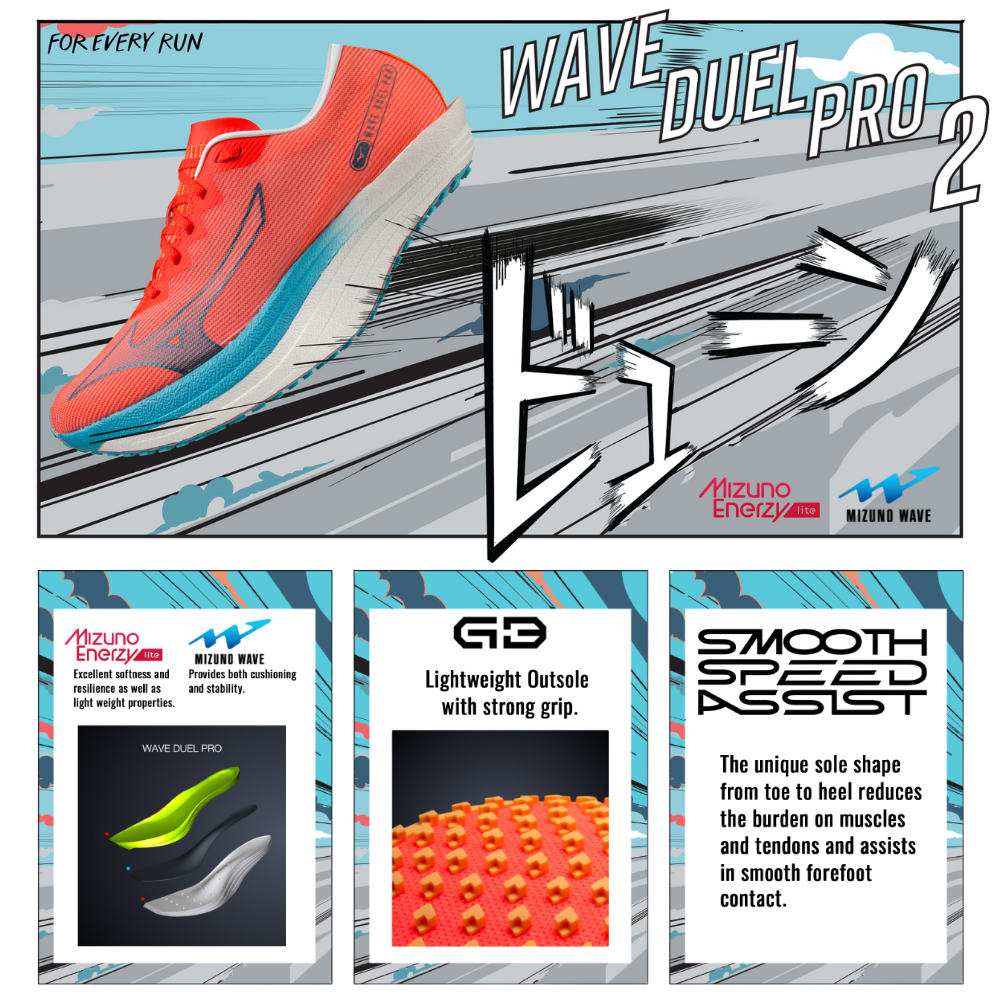 Mizuno Wave
Unique technology that provides both cushioning and stability and can be engineered for all types of runners.

XG Rubber
High performance rubber which provides strong grip and the high durability.

Mizuno ENERZY
Midsole material with excellent softness and resilience.
Color:
Solei l / Blue Ashes / Maui Blue 
Season:
Spring / Summer 23