Volleyball
WAVE LIGHTNING Z7 UNISEX
Details
https://www.mizuno.com/th/en-us/wave+lightning+z7+unisex-V1GA220022AW.html
THB 5,100
THB 4,590
(Discount Amount : THB 510.00)
Additional Information
JUMP LIKE NEVER BEFORE
This lightweight, extra-comfy shoe offers cushioning and energy return like you've never felt before thanks to MIZUNO ENERZY on the forefoot and insole. It's lighter than the previous model, and features a sleek new design.
BENEFITS
• New use of MIZUNO ENERZY on the forefoot and insole for cushioning and energy return
• New monofilament mesh material further decreases the weight from the Wave Lighting Z6
• New MIZUNO ENERZY INSOLE to provide support and comfort the entire game
• Half bootie structure that wraps around the foot for added comfort
• MIZUNO WAVE combines stability and cushioning for the heel

RECOMMENDED FOR
Players seeking lightness and cushioning, for quicker, higher jumps. Particularly recommended for wing spikers.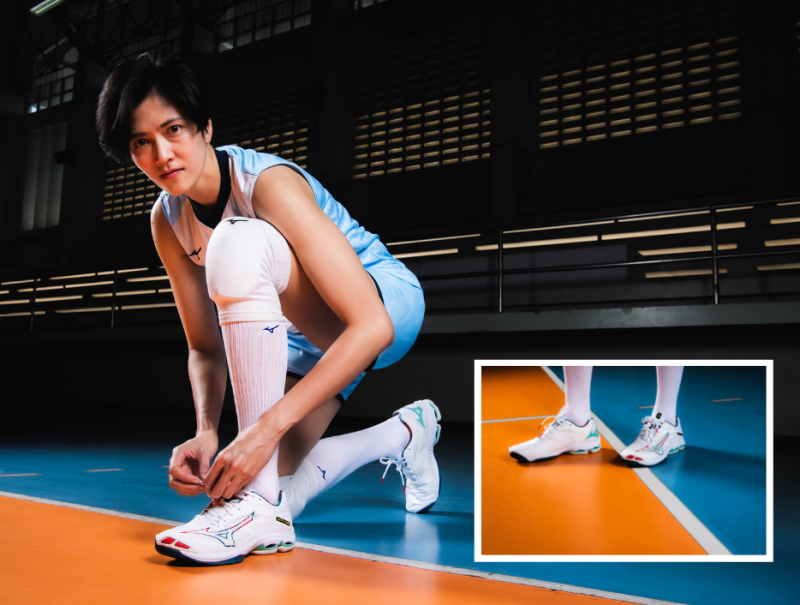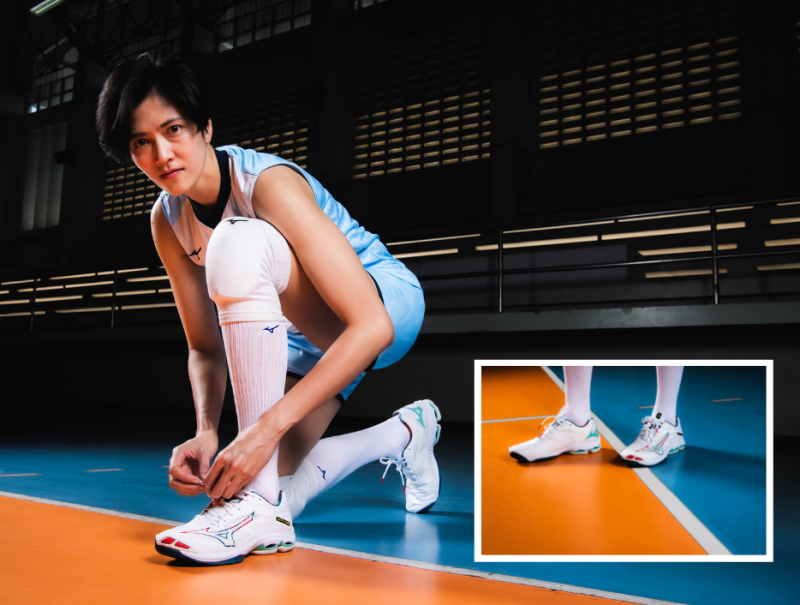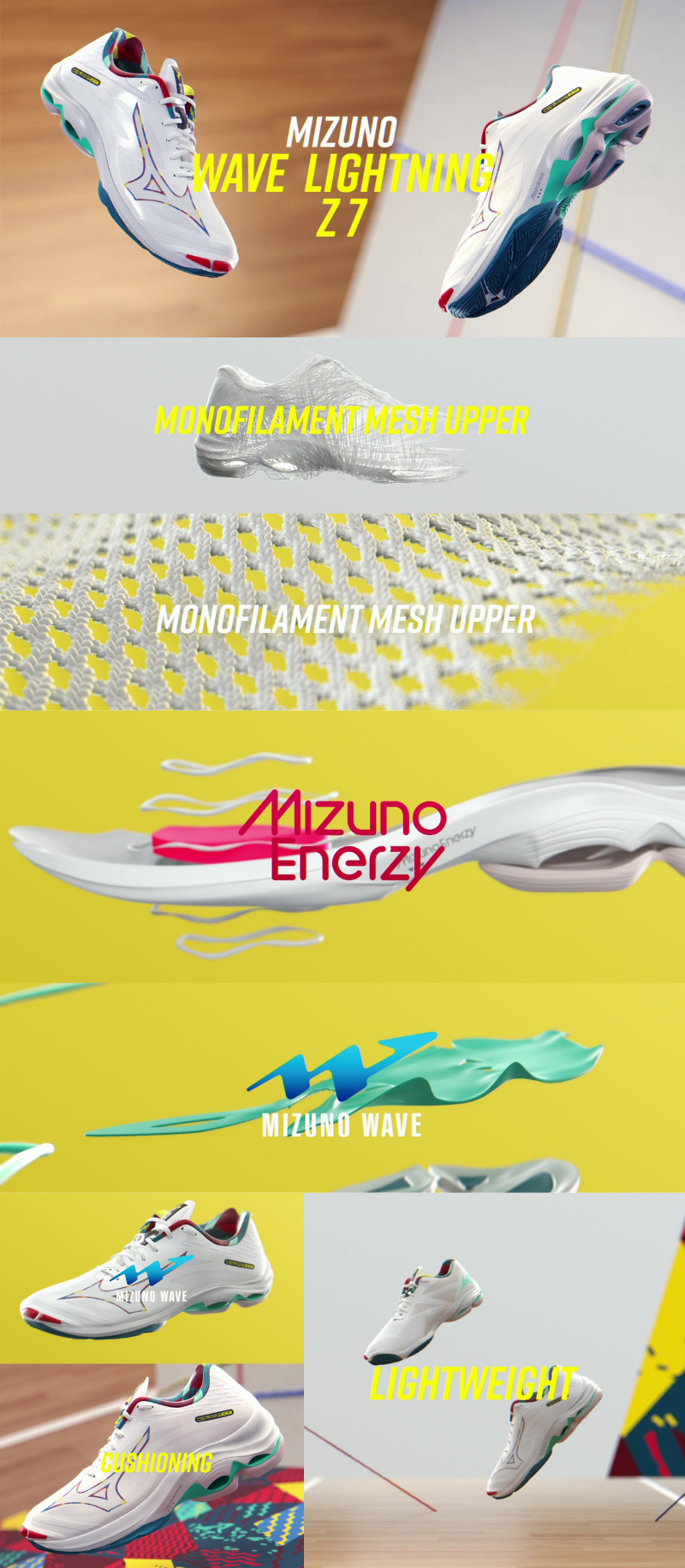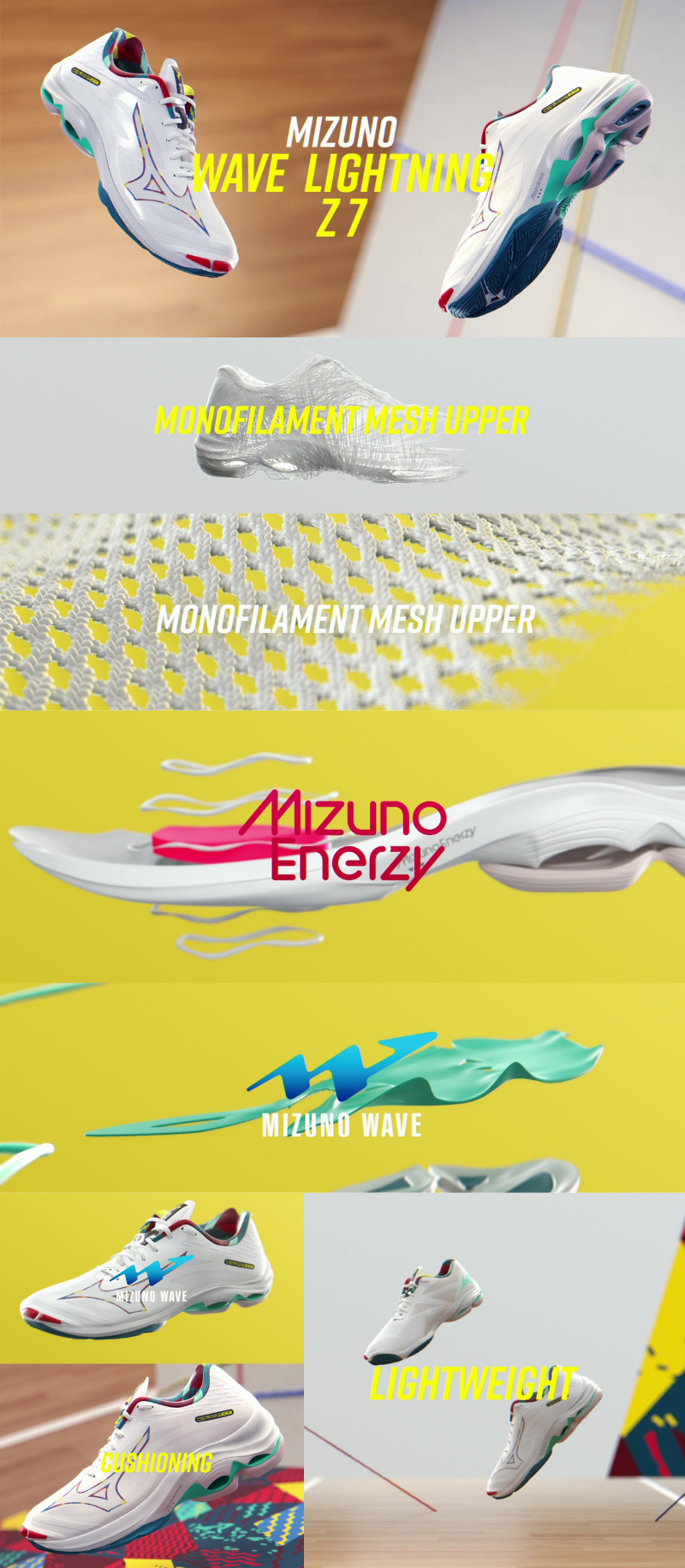 Mizuno Wave
Unique technology that provides both cushioning and stability and can be engineered for all types of runners.

DynamotionFit
Using the latest motion capture and biomechanics technology, Mizuno's blueprint was designed to engineer shoes that work with the foot's gait cycle.

AIRmesh
Provides the utmost in breathability and comfort of the upper.

Mizuno Intercool
Full-length midsole ventilation system reduces heat and humidity build-up inside the footwear.

U4icx
Light evolutionary midsole delivers a more comfortable cushioned ride with higher rebound, thus fulfilling the most comfortable energized ride.

Dura Shield
Unique toe structure covered with TPU parts for additional durability.

D-Flex Groove
A specifically engineered diagonal groove in the midfoot area allows the player to turn at maximum speed and power by efficiently transferring natural body movement and shift in direction.

Pownce
An exceedingly lightweight midsole material with excellent comfort and resilience properties.

SR Touch
A new advanced cushioning material that is lighter, absorbs shock and with its fast rebound properties, keeps the transition smooth and fast.
Color:
White / Cabernet / MP Gold  Evening Blue / Techno Green / Lolite  Black Oyster / MP Gold / Iron Gate 
Country of Origin:
Vietnam